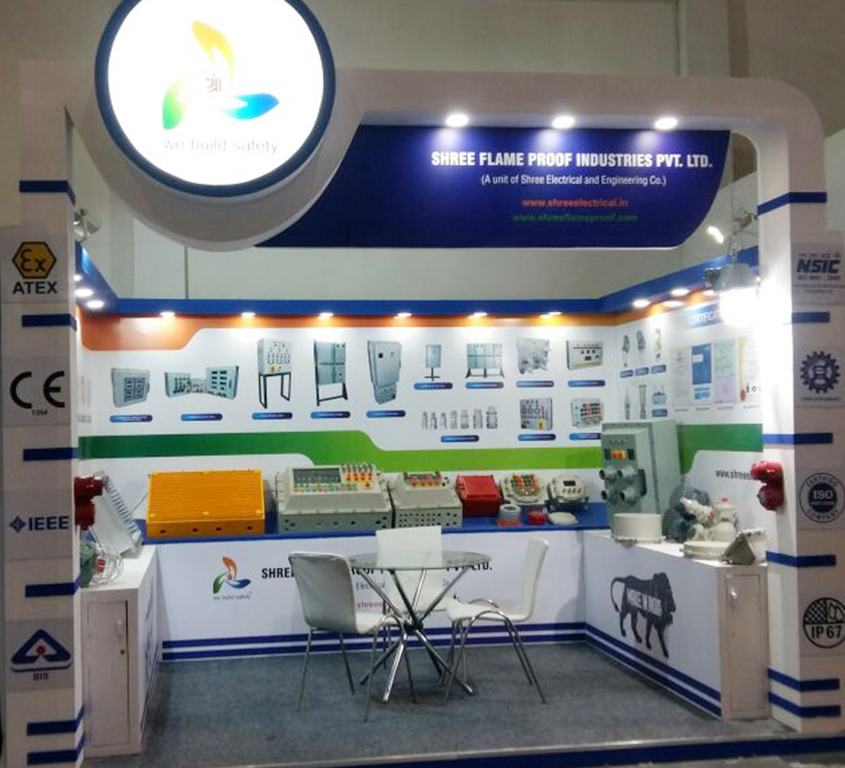 Welcome to SHREE Groups Of Company, We LOVE Safety, We Give Safety, We Serve Safety with Awareness of Electrical Safety Provided & meet all Requirement to Reduce Electrical Accident. In that Manner Our Team Regularly Develops Complete Mach to Flame & Explosion Standard as per CMFRI, BIS, PESO & European ATEX, IS IEC Standard. We Manufacture World largest Flameproof & Explosion Proof Enclosure, All Type & ranges of flameproof enclosures, Flameproof Light fittings, Flameproof Cable Glands, Flameproof Switchgear, Flameproof Control Gears, Flameproof Junction Boxes, Flameproof Industrial Fans, Flameproof Instrument Boxes, Flameproof VFD & PLC panels and other accessories.
Company Profile
SHREE ELECTRICAL & ENGINEERING CO. enclosures are designed and manufactured to the latest European standards and Indian standards are available in a wide range of materials and sizes.All our products are approved and certified by ATEX,BIS and CIMFR Dhanbad for gas group I,IIA, IIB & IIC, Zone 1 & 2,IP66,T6 as per PESO IS/IEC:60079-1/2007 and EN60079-1/2007.
The company employ several enclosure specialists who have a vast experience of major projects for the oil and gas industry and major infrastructure projects. By drawing on this wealth of experience SHREE ELECTRICAL & ENGINEERING CO. have been able to incorporate many new design features into their product range which enable cost savings to be made during manufacture, resulting in highly competitive pricing to you our customer.